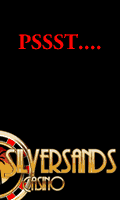 Dealing with house edge in casino games
Casinos are businesses and very profitable ones at that. The luxurious vibe inside a casino is maintained and funded by the gamblers themselves. As much as gamblers aim to win, casino owners aim to make them lose. However, the casino's power to bring down your luck is just all about mathematics. If you play certain games where the casino house edge is lower, then you greatly improve your chances of taking home that huge amount of cash. Here is a quick guide to some casino games' house edge.
First up is Craps. This is a very popular game that requires no knowledge or skill whatsoever. Players tend to apply betting styles while playing craps which is not good practice if you don't want to lose all your money in one fateful night. House edge is extremely high in this game.
Then there's Blackjack, which will acquire higher house edge once you are offered insurance and you take it. Insurance is simply a side bet provided usually when the dealer's upcard is an ace. There are ways to reduce house edge in Blackjack, but the final outcome is down to chance.
Next up is Keno, which is basically lottery and lottery is notorious for being an unsure form of investment as your probability of winning something decreases as the players increase. The house edge in a Keno game can go as high as 25%.
With roulette it depends on what version you play. European roulette has less house edge compared to the American one because the former's wheel is one number less than the latter giving players more leeway to win.
Finally, there's Baccarat. In this game, you can bet on either the banker or the player winning, that gives you 50% chance of winning. Ties are very rare, so backing it would mean you basically giving your money way.